To get Child Care Subsidy (CCS) you must:
care for a child 13 or younger who's not attending secondary school, unless an exemption applies
use an approved child care service
be responsible for paying the child care fees
meet residency and immunisation requirements.
Read the full conditions under who can get it.
Changes to Child Care Subsidy
From July 2023 there are changes to CCS. Read more about changes if you get family payments.
FACT SHEET RE Changes: /uploads/Changes to Child Care Subsidy Fact Sheet.pdf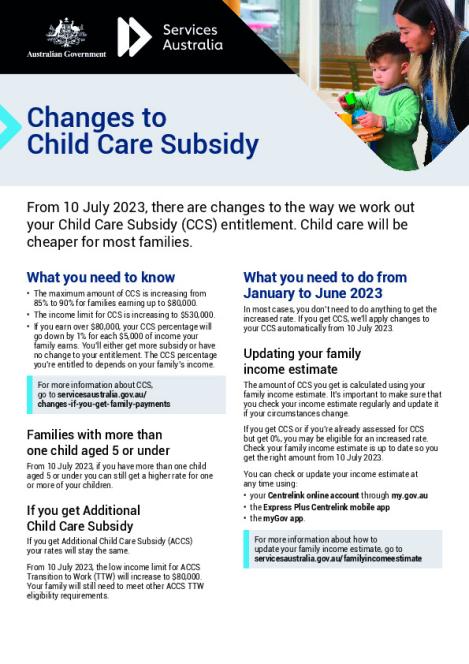 Inclusion Development Program - Information for Families